Welcome to the home of the Great Plains chapter of the Reguladores Law Enforcement Motorcycle Club
The Great Plains chapter of the Reguladores LEMC is based in Lincoln, Nebraska and is comprised of a group of dedicated men and women who are passionate about riding motorcycles and giving back to the community in which we live.
The latest news....
Details are being finalized and the stage is set for our 5th Annual Kickstands Up for Kids charity ride slated for Saturday, August 23, 2014. A good time is in store for all - check out the page for more details.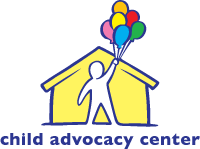 Coming up Saturday, July 26th is the Roughriders/Combat Vets Association charity ride for veterans with a donation trailer for cleaning supplies, household items, appliances, and furniture.
While preparing for our own ride, Great Plains members have also rode in and helped with the Vicki Bourg Scholarship 3rd Annual Charity Ride as well as the 6th Annual Nebraska Law Ride which helps fund the Nebraska Law Enforcement Memorial.
For more information regarding our club or upcoming events, email us at info@greatplainsreguladores.com.